Style, Don't Pile
Modular Album Shelving Created For Both Smaller & Larger Living Spaces
Your Vinyl Deserves A Stage, Not Storage
In our digital world, some of us still crave the soulful crackle of vinyl records. We're the quirky ones who want that analog experience and cherish every tune. That's where the modular Aurala record shelving system enters the scene - music to any vinyl lover's ears!
I designed Aurala as a modern solution for displaying prized albums. The compact Aurala50 comfortably holds 50 records. For expansive collections, the Aurala120 effortlessly stores 120 records - perfect for maximizing storage in smaller apartments.
Stack Aurala120 units up to three high or arrange them side-by-side to conduct your own vinyl symphony. Customize as your collection grows. Aurala is engineered to spotlight your records while fitting your lifestyle and space.
Bring your vinyl beauties out of hiding and into the spotlight they deserve.
Order Aurala today - your records and your partner will thank you!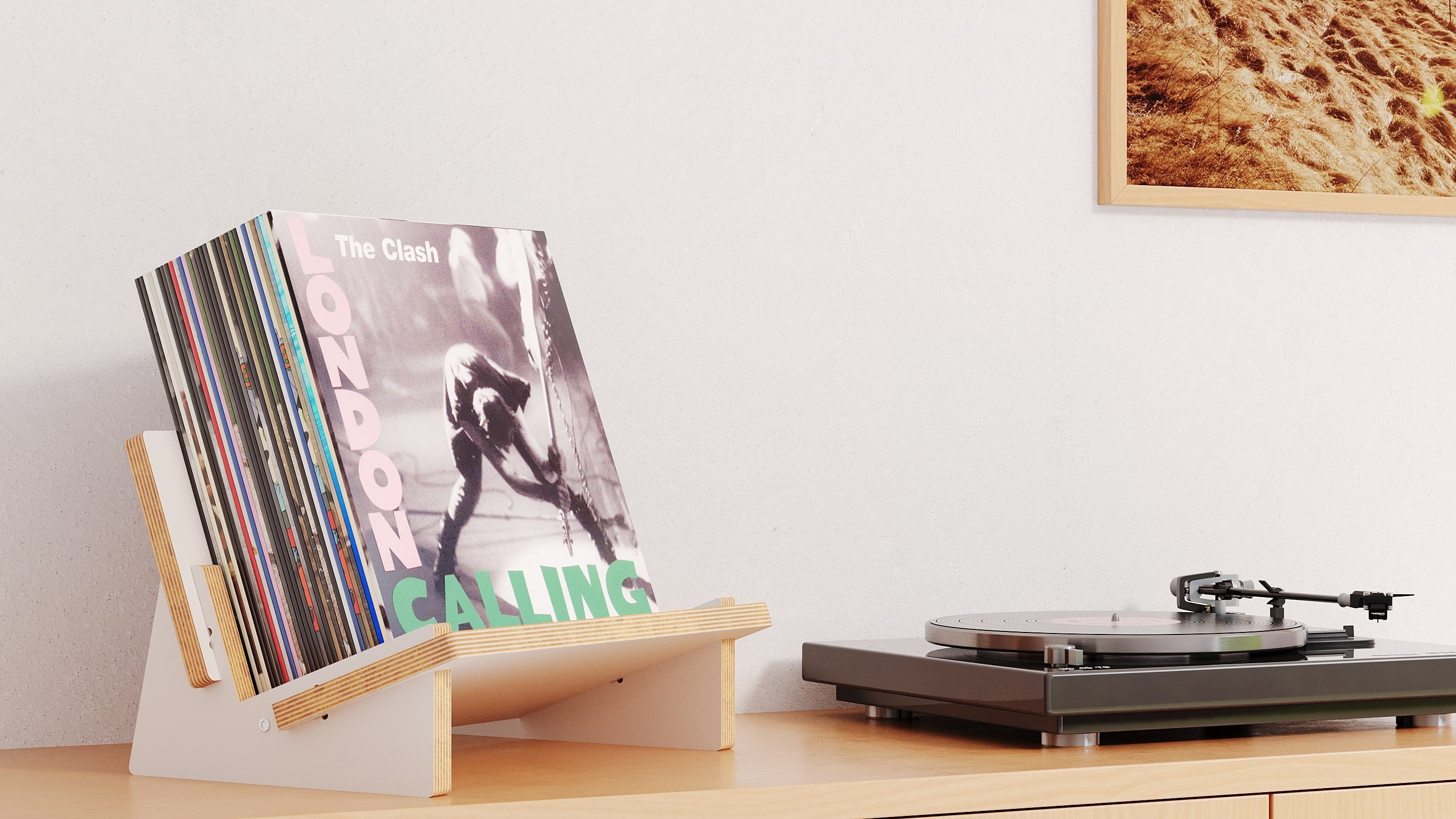 Aurala50 Vinyl Display
Organize your 50 favorite records next to your turntable. Assembled in seconds
---
Tired of scouring messy shelves for the perfect record?
Look no further--Aurala50 is here to help you organize your precious collection. Quick assembly in just 30 seconds and easy front-loading access makes finding your favorite album a cinch.
Plus, with sleek birch ply construction, this stylish display unit can hold up to 50 records, while making a great addition to your home turntable setup. Make life easier with Aurala50--the minimal storage solution that offers maximum convenience and function.
Designed For Evolving Album Collections
Aurala120 Modular Vinyl Shelving
Modular shelves grow alongside your musical tastes. Add units as your passion expands. With Aurala120's adaptable system, you create a custom vinyl haven scaled to your space.
No more gaping half-empty shelves. Aurala120's mix-and-match birch ply modules keep pace with your ever-evolving album obsession.
Make your records the star once again. Aurala120 enables infinite arrangements that highlight your collection and fit your lifestyle.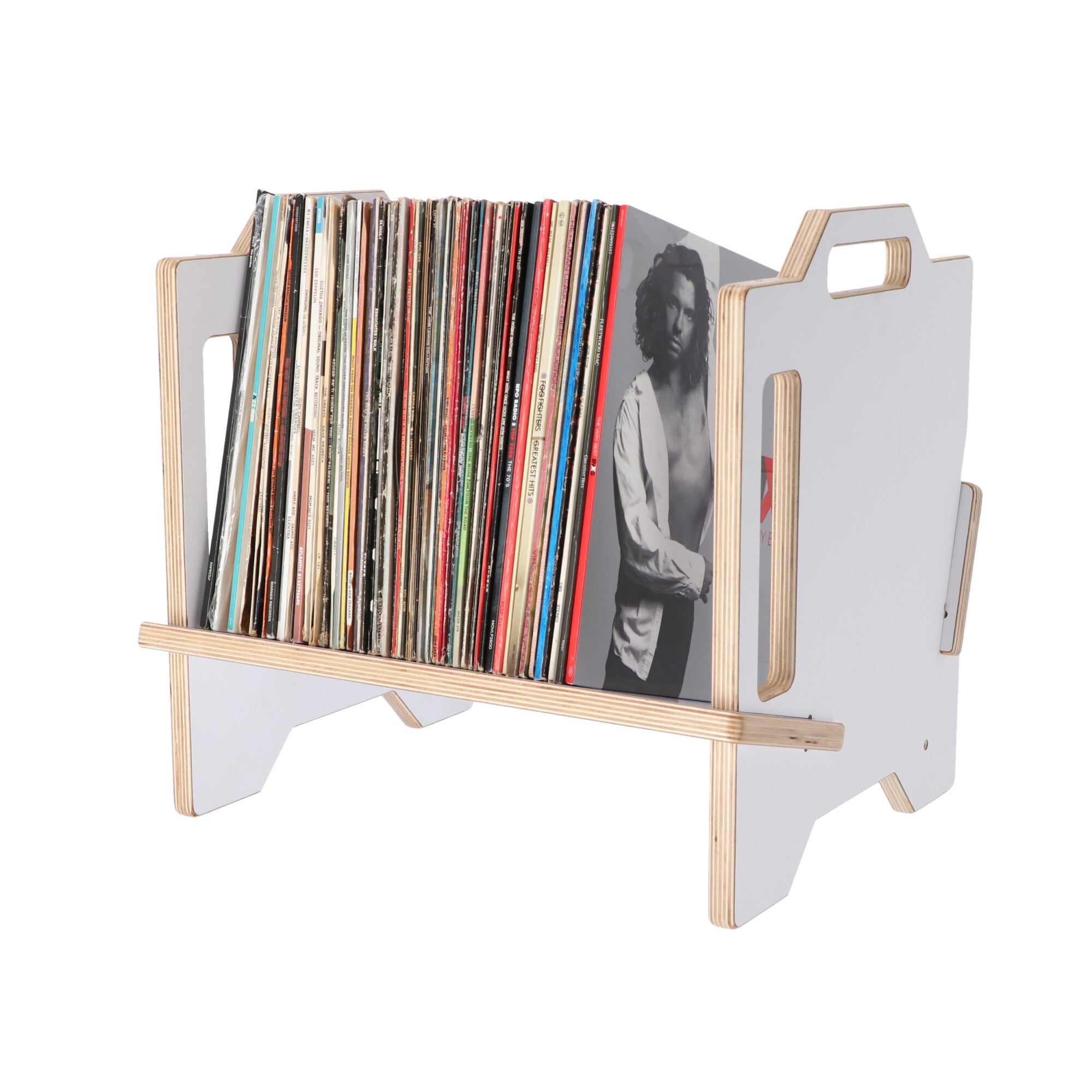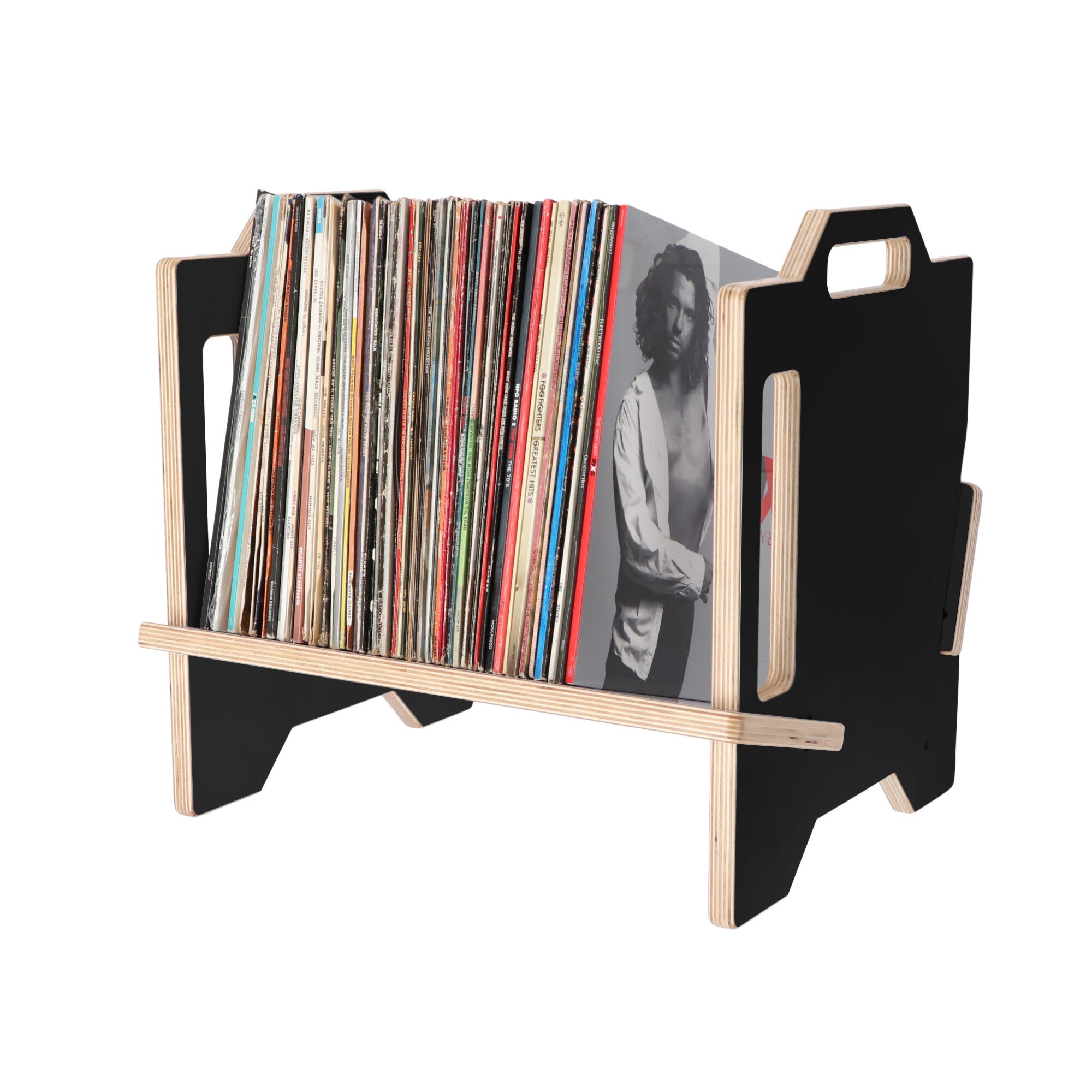 ---
Style Not Pile

Combining practicality with sleek design and high-quality craftsmanship, Aurala120 is a true designer piece that adds a minimalist edge to any room. Place them side-by-side or stack them up two high and watch the units grow with your collection, fitting harmoniously with your home.
Designing Aurala120, my goal was to create a modular and stackable unit that could store 100s of albums, helping vinyl collectors keep their collections organized and readily available.
Why make do with a boring old milk crate when you can have Aurala120; designed specifically for record storage with a stylish edge.
Please note: Each unit is sold individually
A litany of answers
FAQ
Got questions about Aurala before you commit? I've compiled this sassy FAQ to address everything from assembly to aesthetics.
Whether you're wondering about shipping, customization options, or the meaning of life, my canned responses below aim to deliver. I serve up these pre-packed answers to make your decision easier.
Dive into the Aurala knowledge base and get your most burning questions addressed before you stock up on shelves for your vinyl empire.
Scan the FAQ menu to find what you need. If I haven't answered your particular query, drop me a line anytime.
Aurala shelving is crafted using durable 18mm laminated birch plywood (HPL), chosen for both form and function. The birch ply lends a stylish, contemporary look with its natural wood grain that elevates your space. And the strong plywood construction ensures the shelves remain sturdy and stable over years of use.

So whether you're frequently rearranging your collection or packing up to move, you can trust Aurala units to hold up beautifully. The birch ply material provides reliable performance to match its sleek aesthetics.
How many records do they hold?

Aurala120 holds up to 120 albums and Aurala50 holds up to...wait for it, 50 albums. Crazy naming skills right?
Assembling each Aurala unit takes just 30 seconds - I timed it! The shelf pieces slot together, then two screws complete the assembly. No complicated instructions. Just a screw driver needed.

To ensure quick, painless assembly, I recommend focusing fully on the task. Multi-tasking slows the process since our brains can't parallel process. Give your Aurala your singular focus for that half minute and enjoy the satisfaction of having it ready to showcase your vinyl in record time.

If assembly takes you over a minute, take a breath and try again without distractions. An Aurala shelf waiting to display your latest vinyl purchase is worth 30 seconds of your focused attention.